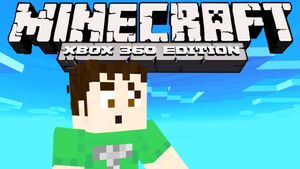 Toby temporarily played the Xbox 360 edition of Minecraft. In the videos, he has created most of a house. The house was made of wood, with a stone and glass roof. It had two doors in the front A problem in an episode with random users joining the world, and eventually, killing him, caused him to turn off multiplayer settings.They left two signs: one apologizing for killing him, the other claiming that one of them was there. After just a few episodes, he switched back to Minecraft for the PC.
Ad blocker interference detected!
Wikia is a free-to-use site that makes money from advertising. We have a modified experience for viewers using ad blockers

Wikia is not accessible if you've made further modifications. Remove the custom ad blocker rule(s) and the page will load as expected.